This is a beefy switching power supply, for projects/ products which needs lot of power. It can supply 5V DC up to 10 Amps, running from 110V or 220V power. The plug: it comes with is of UK and UAE standard but you can use any plug adapter for your country, just replace the cable with a standard 3-pin kettle connector cable (its same cable used in desktop computers)

The output connects to a 2.1mm DC plug. There's a green LED indicator lamp as well.

These will be great for people who want to power 5V LED strips or a lot of motors for a CNC project. Using a separate supply like this can be easier than trying to modify an ATX power supply as its smaller, quieter and has a plug on it ready to go!
Features:
Voltage:5V

Current: Up to 10A.

Input supply voltage: 110V-220V

Short Circuit Protection: yes

Over Current Protection: Yes

Input Connector: 3 prong adaptor for UK/UAE - for other countries use a basic plug adapter

Output connector: 2.1mm DC Plug

Body size: 11.8cm x 5.2 cm x 3.3 cm

Color:Black
Add on:
If you think that you are restricted because of DC jack, then there is no need to worry, you can buy this additional (DC Jack female to Micro USB) connector to turn this adapter into micro USB compatible. Thus giving you option to power your Raspberry Pi and other device, which uses micro USB as power input.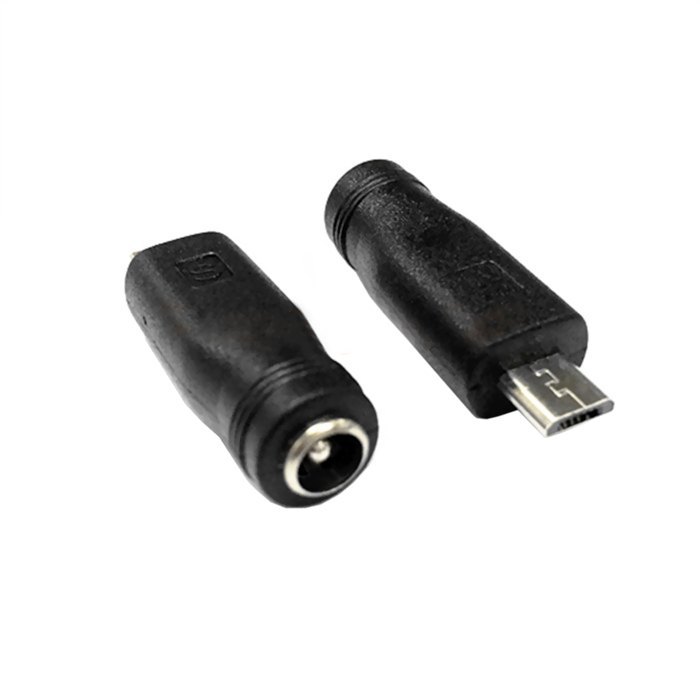 Click on the image to order this product with this power adapter